TOM BREEN, AIA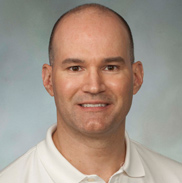 Registered Architect Tom Breen received his Master of Architecture degree from the University at Buffalo and studied mechanical engineering at the Rochester Institute of Technology. His graduate concentration was in history, theory and criticism with particular focus on the history of domestic space and Modern American aesthetics in architecture and poetry.

Tom served his architectural internship at Kenneth MacKay Architecture, a firm awarded for design excellence. His professional experience includes multi-unit residences for senior populations, historic preservation, adaptive reuse, sacred spaces and single family residences.

His academic experience includes six years as an adjunct Professor of Architecture at the University at Buffalo, for which he received a Teaching Excellence Award, and five years as an Assistant Professor and Computer Aided Design Specialist at Buffalo State, for which he received an Outstanding Faculty Award. Subjects that he has taught include architecture, interior design, furniture design, computer aided design, advanced three-dimensional digital modelling, photo-realistic digital rendering and animation, accessibility and universal design, and history of architecture and interior design.

Tom's work ranges from the practical to the avant-garde. He has a passion for affordable, efficient, and sustainable housing; while his more experimental work explores parametric metamorphosis of spatial structures, resulting in complex integrations of three-dimensional form, geometry and structure that exploit contemporary computational design and digital fabrication. Physical expressions of the differential change and the relative motion of calculus are the rhythm and poetic meter of his contemporary architecture. Three of Tom's parametric designs reside in the HfG Archive collection of the Ulm Museum in Ulm, Germany. His work has been exhibited at the Ulm Museum (Ulm, Germany), the Pankratium Museum (Gmünd, Austria), and the Burchfield Penney Art Center (Buffalo, New York, United States).
---